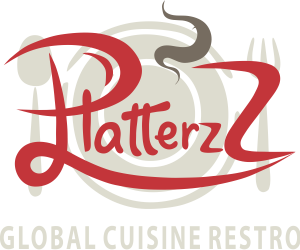 ANY NON VEGETARIAN ( CHICKEN )
185.00
Cream of - Brocolii / Tomato / Mashroom Spinach
Hot & Sour
Sweet Com
Manchow
Lemon Coriander
Ministrone
ROAST GARLIC & THYME
VEG. EXOTIC
CHICKEN EXOTIC
ROAST GARLIC & THYME
180.00
Country style greek salad.
potatoes, chopped oniouns tomatoes coraiander in a spicy lemon dressing.
SUMMER CHOPPED SALAD
180.00
Mix of fresh vegetables with a sweet & sour dressing .
Tomatoes & mozzarella drizzled with dressing.
PASTA & PEANUT SALAD
195.00
Pasta with peppers, cucumbers & roasted peanuts with dressing.
CHICKENT HAWAIIAN SALAD
220.00
SHREDDED CHICKENT , GREEN PEPPERS & PINEAPPLE IN AMAYO DRESSING.
Grilled potato Stuffed with cottage cheese and served with mint sauce .
PANEER TIKKA WITH A TWIST
280.00
Grilled cottage cheese marinated in spices.
Our delicacy of paneer and potatoes - served with sweet chili sauce.
Scrumptious kebabs made with green peas , served with yoghurt dip.
Our signature rolls a must TRY !!! Served with sweet chili souce.
A combination of spider roll, rice kebab & Kurkure Kebab.
CHILLI & CHEESE GARLIC BREAD
190.00
fresh homemade ravioli with creamy sauce .
Layered pasta with creamy souce.
Soft potato dumpling served with spicy tomato sauce.
VEGETARIAN
PLATTER

(Serves one)
PORTION

(for Sharing)
ORIENATAL STYLE FRIED RICE
295.00
480.00
VEGES IN CHILLI GARLIC SAUCE
295.00
450.00
SAUTE VEGES
280.00
470.00
NON VEGETARIAN
PLATTER

(Serves one)
PORTION

(for Sharing)
VIETNAMESE CHICKEN
300.00
520.00
CHICKEN RHAI CURRY
350.00
595.00
ORLENTAL EGG FRIED RICE
360.00
595.00
CHICKENT KHOWSEY
395.00
760.00
CHICKEN IN HOT GARLIC SAUCE
320.00
450.00
Juicy & Delicious Pasta for all with a different test dubs.
Awesome Place!
food n place.
also the service is excellent!
Rich menu and well informed staff ,
who try to give personal attention.
to every guest
Great food!
Great ambiance and great hospitality
Savor to some quality time at platterzZ.
Perfect!
food is awesome,
In city center, Non veg is special.